We are so close to seeing our Outdoor Ministry space become a reality and each one of us can be a part of what God is going to do through it!

Although the IMPACT Generosity Initiative officially ended in September 2020, there is still more to do to complete our goals!
Click below to read more about our IMPACT Giving!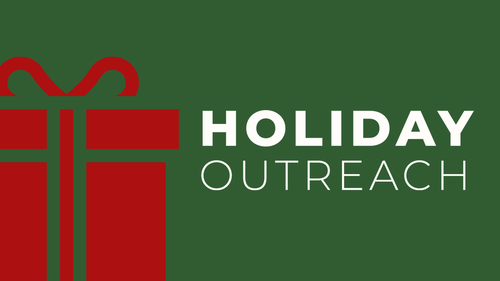 Be a part of serving your community this holiday season by participating in one of our many Holiday Outreach opportunities.

Click the button below to learn more about Thanksgiving Meals, Operation Christmas Child and Adopt A Family!
Join our Online Campus live on Sundays at 9:15 and 11am. Find past sermon series and other video content on demand in our media library.
We invite you to check out a weekend service at our Millbrook Campus, Wake Forest Campus or Online Campus. Our services typically last 60 minutes and are identical across all service times. Services meet at 9:15 and 11am at all campuses.

Feel free to come as you are. You don't have to dress up or pretend to be something you're not to come to church. Some people come dressed up...others are more casual. This is a judgment-free zone.
There's a place for your kids and youth here. Whether it's in the Nursery, Crossroads Kids, Middle School or High School, we have an experience designed just for them. Arrive about 20 minutes before the service starts your first time, so we can help everyone get checked in smoothly.
Led by Senior Pastor Andy George, we are a staff team that seeks to live out the mission of Crossroads Fellowship and serve you, our community and the world.
Your family matters to us. We want you, your kids and your youth to find a place to belong here at Crossroads Fellowship. Click the button below to learn more about what we have to offer for your family.
We want to connect with you and help you find a place to belong here. Check out the events we have happening around the church or let us know how we can best serve you by filling out the connect form below.